Planning To Get Your Home Cleaned?
It can be simple, affordable, and convenient!
100% Guarantee
Bonded and Insured Cleaners
5 Star Rated Service
April Bingham from Brooklyn
"Absolutely above and beyond my expectations! The best house cleaning service I have ever hired. Thank you!!!!"
April Bingham from Sydney
"Absolutely above and beyond my expectations! The best house cleaning service I have ever hired. Thank you!!!!"
Brooklyn • Manhattan • Queens • The Bronx • Staten Island
How Does Empire Maids Work?

Book
Select the convenient date that you'd our cleaners to go to your place

Clean
Let our professional cleaner clean every corner of your home in a fast and efficient way

Relax and enjoy
Sit back, relax and let our cleaners tidy up your home
We turn your messy space into a tidy home you can enjoy once again
We are passionate cleaners who decided to start our own company to help others get organized. Empire Maids provide outstanding cleaning methodologies that can help you have that squeaky clean home. We believe that a clean home is something that everyone wants to have especially after a long and tiring day at work.
Our company offers our services to New York clients. All our clients have received the best cleaning treatment for their home, making us the go-to choice for many families and individuals. We have cleaners that are not only trained and experienced in the industry but are also client-friendly making sure that you get the best service unparalleled in the industry.
Operating Hours
9 am – 5 pmMonday to Saturday
Phone Number
+1 212-644-2701
Location
333 E. 46 St.New York, NY 10017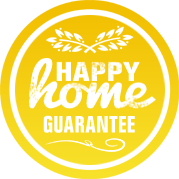 Your happiness is our guarantee
Client satisfaction is our top priority. If for any reason you are not happy with our service. Contact us within 24 hours and we will redo any area's of your house, within 48 hours, that you were not happy with.
Reasons to let us do the cleaning!
We are not just your ordinary home cleaning firm. We perfectly understand how a messy home can contribute to your stress. With our team of passionate cleaners, our goal is to make your space the ideal squeaky clean home that you want.

Trusted and well-trained cleaners
We are among the most trusted cleaners in the area. All our cleaners are well trained and experienced in cleaning homes of all sizes. We provide efficient services that can turn clutter into an organized space that you'd love to come home to.

Recommended by clients
With our focus on customer satisfaction, we've received the continuous support of our clients. A lot of our clients today are repeat customers and have stayed with us for quite some time. And all of this is possible by maintaining the highest standard in the cleaning industry.

Highest standard in cleaning services
We know exactly what our clients want. We are aware that families and individuals have high expectations when it comes to our cleaning services. They want their cleaners to work fast, efficiently and within their budget.
WE'RE 100% TRANSPARENT.
We communicate openly. There's no hidden costs and no surprises!
We believe in hard work and staff you can trust.
Our New York City Customers Love Us!

"Love Empire Maids! Customer service is excellent and the majority of the teams are thorough and very nice.
I've tried other services in NY and am definitely happiest with these guys."
STEPH M
Manhattan, NYC

We are simply one of the best providers of house cleaning services!
Living in New York can be challenging. Dealing with work and other personal matters all at the same time can sometimes be a bit overwhelming. And for these reasons, it isn't surprising why homes end up messy. As professional cleaners, we believe that everybody deserves to live in a tidy and organized home.
With our years in the industry, we have provided countless individuals and families the cleaning service that they need. We believe that home cleaning is a very meticulous endeavor that needs only passionate individuals to get the job done. In order to maintain the highest standard in home cleaning services, we make sure to provide continuous training to our employees. We also invest on the right tools that can help them accomplish their job in the fastest and most efficient way possible.
We offer comprehensive cleaning services and we will never compromise quality. Empire Maids is known to provide its services to homes of all sizes from small apartments to large houses.
Our booking system allows you to get the best services fast. Book a cleaner with us today and let us handle all the work that requires tidying up your home!
9 am – 5 pm
Monday to Saturday
333 E. 46 St.
New York, NY 10017
Join Empire Maids as a Cleaning Professional Today!
Are you passionate about cleaning homes? Perhaps, you are looking for an opportunity to work in a company with unparalleled work ethic and work culture? Feel free to join us!
We'd love to hear from you!
If you just want to say "hello" or simply have a question, you should definitely get in touch. We won't bite.
hello@empiremaids.nyc / +1 212-644-2701